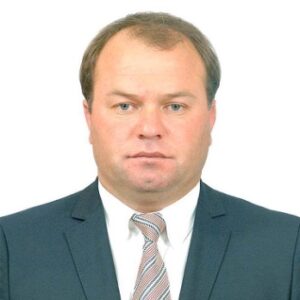 Image: Muminjon Yuldashev [1]
Full Report: Available in English (original) and in Russian (translation)
Risk Alerts is a reporting series published by UzInvestigations. It aims to make available cutting-edge data-sets and analysis on commercial, financial and political risks in Uzbekistan. Reports do not denote wrongdoing. Reports rather are intended to be a rigorous resource for organisations and individuals involved in assessing and mitigating different forms of risk.  In this first issue we report on due diligence findings regarding Muminjon Yuldashev and closely associated legal entities, including Madad Invest Bank.
Muminjon Yuldashev is a Ferghana businessman and politician. According to the World Bank he is also the founder of Quvasoy Tamir Qurilish LLC (now known as Stroy Montaj Invest). In 2019 the World Bank's Chief Suspension and Debarment Officer recommended that Mr Yuldashev, Quvasoy Tamir Qurilish, and any entity directly or indirectly controlled by Yuldashev, be ineligible for World Bank contracts for a minimum period of four years.
The World Bank's Vice President for Integrity alleges that Yuldashev 'engaged in a coercive practice by threatening a representative of a competing bidder in an attempt to get him to withdraw the competitor's bid for a construction contract under the Project'. The Chief Suspension and Debarment Officer claims 'that Mr. Yuldashev conspired with public officials in connection with the coercive practice'.
Based off World Bank findings this Risk Alert adopts the position that Muminjon Yuldashev and closely tied legal entities ought to be regarded as higher risk for any organisation under a regulatory or industry requirement to assess the integrity/risks of a partner/client/bidder.
The Risk Alert notes:
Muminjon Yuldashev is a major shareholder and Chairman of the Board at Madad Invest Bank. Therefore, it is reasonable to conclude he exercises significant influence over this commercial bank.
Muminjon Yuldashev is Deputy Director of Baxodir Log'on Tekstil which has been awarded rights over two cotton clusters according to a Cabinet of Ministers decree. Baxodir Log'on Tekstil is owned through an opaque offshore structure, therefore its beneficial owners cannot be identified. A professional biography recently published on the Diplomatic World Institute website, where Yuldashev is an honorary member, states he is the founder of this enterprise. Yuldashev's biography also states he is a co-founder of Vodiy Shoes. Two out of the three shareholders at Marhamat Vodiy Shoes and Namangan Vodiy Shoes have been sanctioned by the World Bank (the two shareholders are Quvasoy Tamir Qurilish and Jo'ydam-Ta'mirchi).
The Asian Development Bank (ADB) cross debarred Muminjon Yuldashev beginning on 22 July 2019. On 23 December 2019, the ADB awarded Royal Dizayn Loyiha a contract valued at US$1.15 million under Loan 3659. Royal Dizayn Loyiha is an entity closely tied to Muminjon Yuldashev. A professional biography recently published on the Diplomatic World Institute website states Yuldashev is a founder of this enterprise.
Quvasoy Tamir Qurilish LLC (now known as Stroy Montaj Invest) continues to be awarded major public contracts issued by the government of Uzbekistan.
Based off the initial finding of facts and subsequent responses to the right of reply requests, this Risk Alert makes the following recommendations:
Cross-debarments approved by the ADB should incorporate in full the terms and conditions of the original debarment decision.
The ADB Office of Anti-Corruption and Integrity's findings on its investigation into the ADB award to Royal Dizayn Loyiha (made after Yuldashev was cross-debarred), should be made public.
Allegations against the Ministry of Housing and Communal Services, including Kommunhizmat Agency, should be investigated by Uzbekistan's Anti-Corruption Agency.
To strengthen the integrity of its procurement processes, the Government of Uzbekistan should apply international sanctions lists when evaluating public tenders.
Companies entering into commercial relationships with Muminjon Yuldashev or closely affiliated entities should assess this relationship as being higher in risk and thus requiring enhanced levels of due diligence. In particular, any entity entering into, or holding, commercial relations with Madad Invest Bank should factor the World Bank findings into their risk analysis, and due diligence procedures. Brands looking to responsibly source textiles or footwear from Baxodir Log'on Tekstil/Vodiy Shoes should also consider World Bank findings in their due diligence analysis, including sanctions placed on Vodiy Shoes shareholders Quvasoy Tamir Qurilish and Jo'ydam-Ta'mirchi.
Read the full report here in English (original) or here in Russian (translation).
[1] Photograph above was uploaded onto the Facebook page for Deputy Muminjon Yuldashev on 26 July 2017. Available online at: facebook.com/deputatyuldashev/photos/277809436033996 (accessed 19 September 2021).